Fri Nov 23, 2018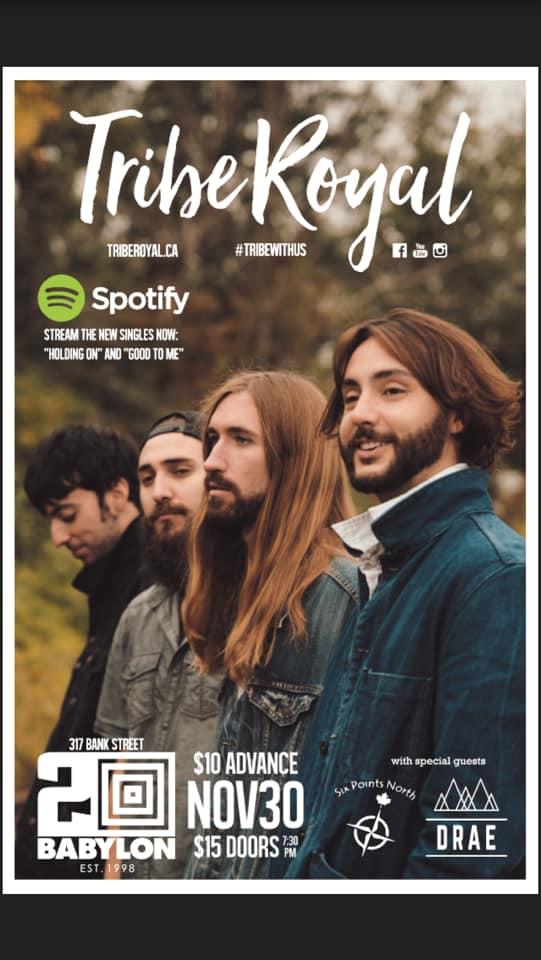 Ottawa's Tribe Royal have had an incredible 2018, and what better way to be closing out a successful year than by performing in your hometown with family, friends and fans.
November 30, 2018, Tribe Royal is set to take the stage with special guests Drae & Six Points North.
The year was definitely one that had this local Canadian band garnering attention worldwide. First on the agenda was going to the legendary Muscle Shoals, Alabama studio, The Nutthouse (engineered by Jimmy Nutt himself) work with legendary producer, Norbert Putnam. Putnam, who has a credit list a mile long brought out the best in the band, producing a Double A side release of Holding On listen here https://youtu.be/uNRGrysoPq0 and Good to Me listen here https://youtu.be/qz_LraJXxf0).