Tue Sep 03, 2019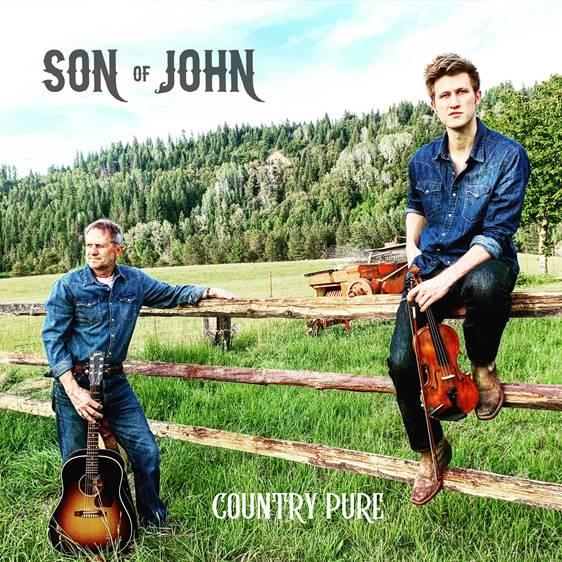 Canadian father/son duo Son of John have added a new release to their roster — "Country Pure" is available now!
The British Columbia-based band - son Javan Johnson and dad Johnny P. Johnson - seamlessly blend two generations and genres as they croon country/roots tunes together, bringing the genre back to its storytelling and traditional roots with their unique acoustic sound.
"When you see the title 'Country Pure' you might think of cowboy culture or certain stereotypes of country music – farms, trucks, beer, blue jeans," says Javan. "But the song is more about those people that wear boots and jeans in the middle of downtown Vancouver. They may have left the country for whatever reason but they're authentic in the way the dress and act – their heart is still where they're from – and that's really the essence of the song.
"We're country boys – my dad grew on the farm in rural Saskatchewan, and I grew up on an acreage by the river in BC," he continues. "Even though it doesn't sound like the songs on country radio – I don't think you can deny that our music is country.