The voice drifting into the lobby from the soundcheck sounds so timeless it might be emerging from some ancient well of souls at the end of the world, but it's also fresh and vulnerable.
Sometimes he sings in riddles celebrating sexuality, courting, pleading, lonesome and profound.  Other times, lost in the dreads, the voice comes up out of the shadow summoning ancestral tones of Maroon resistance or slipping into a high Mohawk register.
So…not a monotone experience at all. And well beyond stereo. In fact not of any one genre. Not limited that way. You get doors opening on doors. There's no dissonance. In fact it's a harmonic whole.
Not a revivalist, but a musical revisionist, Julian Taylor masterfully re-combines and updates the vintage sounds that inspired him, to create bold, innovative songs.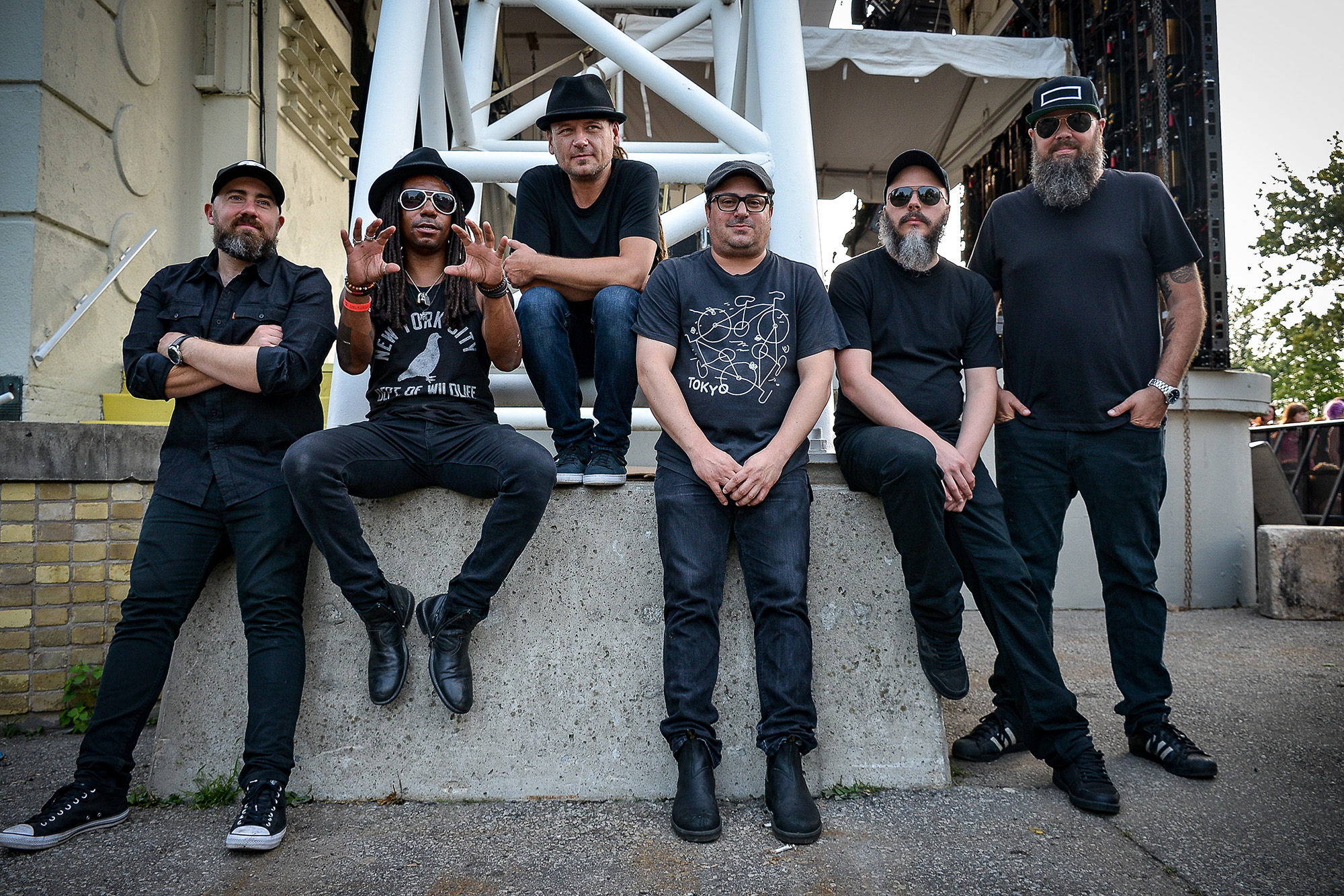 Julian Taylor, of both West Indian and Native Canadian decent, is a charismatic frontman, prolific songwriter, and endearing individual – the kind who immediately connects and makes you feel at ease. That character of warmth and generosity permeates everything Taylor does. A calm, somewhat self-effacing person offstage, Taylor morphs into an intense, incendiary and almost shamanistic presence onstage. Toronto poet Robert Priest describes him as "the kind of artist forever in the zone, the voice limitless, the songs full of feeling and memorable hooks."
Julian Taylor Band - They call themselves Pilgrims of Funk, Soul and Roll.
His latest offering is probably his best yet, with diversified tracks, great production and intense lyrics. When it comes to music it doesn't get much better than this.
The new Avalanche album features eight tracks, each totally different than the other and features great musicians.