Fri Feb 28, 2020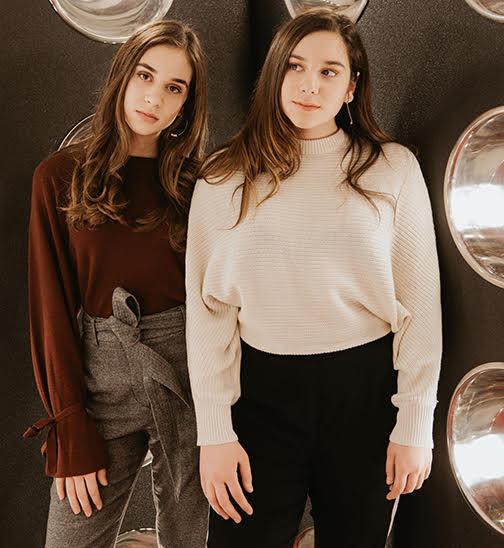 Toronto alt-pop singer/songwriters Caardia caution the dangers of cell phone and social media dependency in their newest single and video, "The Deep End".
The second single — and the title track — from their critically acclaimed debut EP, The Deep End, sisters Celia and Annie Siriopoulos penned the song with producer Ryan Guay and Erik Van Wissen.
"'The Deep End' is about the dependency people have on cell phones in society today," Celia offers on the song's origin. "And the false reality they create for themselves," Annie adds.
For the song, the Siriopoulos sisters were keen to shine a light on the issue by stressing the importance of wrongly-represented realities and false intimacies of relationships — no matter the context — through a screen. The pair spare no allusive punches staking claim to the severity of the situation, playing out real relationships fragmenting and handcuffs attached to cell phones.
"Not only do people depend on social media, but they fall so far into this false reality that they are unable to escape," Annie continues. "The video is a visual experience symbolizing how lost and vulnerable people become."