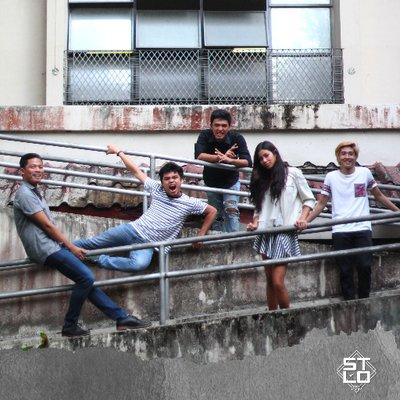 Fri May 10, 2019
So CMW and all the pretty people but before we get to that…
Saint Lo Is a Montreal-based folk, indie, pop rock band with roots that stretch across the continent. Their songs are nuanced and layered featuring hypnotic vocals, profound lyrics, and dense harmonies. They sing about complex emotions – vulnerability, isolation, connection, nostalgia and loss – always infused with more than just a hint of hope. Out this spring, their new album 'We Could Be' is a thematic tour-de-force. The first video single from the record, titled 'Wounds', is a stunning ode to the way that heartbreak does not occur in isolation. The second video single "Blueberry Fields" is a song about nostalgia, memory, and childhood.
Blueberry Fields is about that feeling of nostalgia – like the exhale of a sigh. The feeling of constantly moving away from the past but keeping it with you as you move forward. It is about people and places loved and lost, while ever cherished. Kinda get the sense this crew is a little young for all this looking back and playing in nostalgia but they're young enough to get over it.
Blueberry Fields was written by Marc Richard and Bashu Naimi-Roy and is taken from the upcoming album 'We Could Be', released April 15 2019. The video was created by Malaika Astorga, a Mexican-Canadian visual artist currently based in Montreal.
Their new album 'We Could Be' is a thematic tour-de-force for Saint Lo. The video single 'Wounds' is a stunning ode to the long healing process that comes in the wake of the rupture of a relationship. The song is a mix of alt-folk layered with cinematic pop. Filmed on a rainy day in Esquimalt on Vancouver Island, the video for 'Wounds' was created in collaboration with Montreal-based film editor Olivia DuVergier and Vancouver-based videographer Daniel Keen.
St. Lo. is Marc Richard, Isabella Harned, Bashu Naimi-Roy, Laura Glover, John Talbot & Jory Strachan and there's a lot going on with them.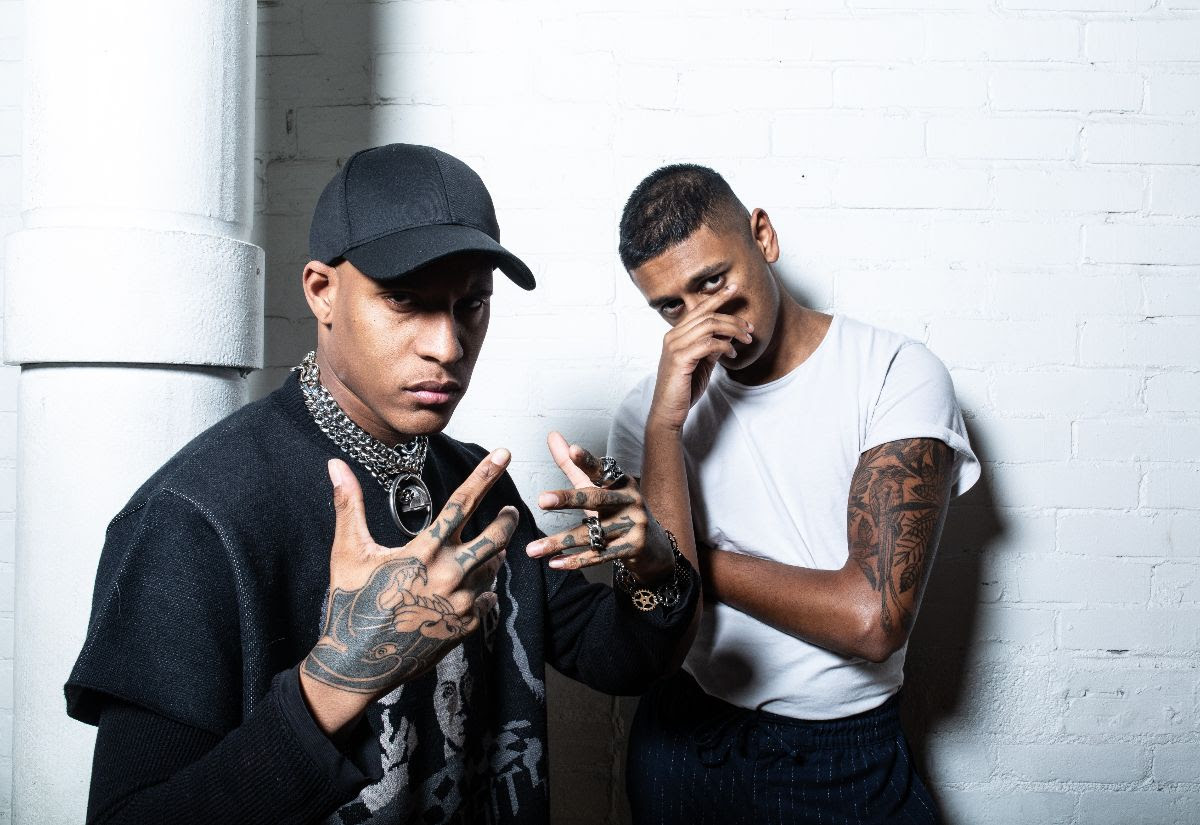 Just out is the very pointed six song EP Don 3 from fiery hip hop music duo Just John and producer Dom Dias. The maverick rap group who describe their music as "manic energy" are riding the wave of success off of their first viral hit song "Soundboi" which is now the NBA's Toronto Raptors official playoff anthem. After racking up a long list of media accolades for their last EP Don 2 released in late 2018; from XXL calling them one of the top "Toronto rappers you should know"; all the way to receiving rare international kudos from VICE (Spanish) who flew to Toronto to document their ascent, on Don 3 they turn up the volume to red. Just John's pointed rhyme schemes and punch lines take flight on tracks like "Bumbaclot" or "Pull Up" over some heavy Dom Dias bass lines and even more sinister riffs.
Just John x Dom Dias pushes the boundaries of music, blurring genres and presenting fresh production and visual stimuli. Together they have formed a sound that is making the rap and art scenes take notice. And now, with the release of Don 3, they are ready to take their unique sound and aesthetic to the world. The hip hop duo are already booked to play many music festivals this summer. Interesting to see how they translate that fierce power and insta rapport that comes with playing smaller venues, to the great outdoors.
Look out ladies, he's baaaack! Operators is a Montreal based project created by legendary auteur Daniel Boeckner, (Wolf Parade, Handsome Furs, Divine Fits), Devojka, and Sam Brown (Divine Fits, New Bomb Turks) in 2014. The band released an EP (EP1) in 2014, and released their first LP (Blue Wave) in 2016, via Last Gang Records. Operators supported these releases with a series of international tours across North America, and Europe. Like Handsome Furs, Operators' music has resonated particularly with Eastern European audiences. The band has been well received across clubs and premier festivals, such as Primavera (where they were asked to play two years in a row, something that is usually unheard of). While recording their sophomore LP, the members of the band kept busy with a series of other endeavours, including the promotional cycle around Wolf Parade's Cry Cry Cry LP, a series of performances in which Operators played material from the Handsome Furs catalog (which all sold out in less than six hours), and Boeckner's original song for the critically acclaimed 2018 film Mandy.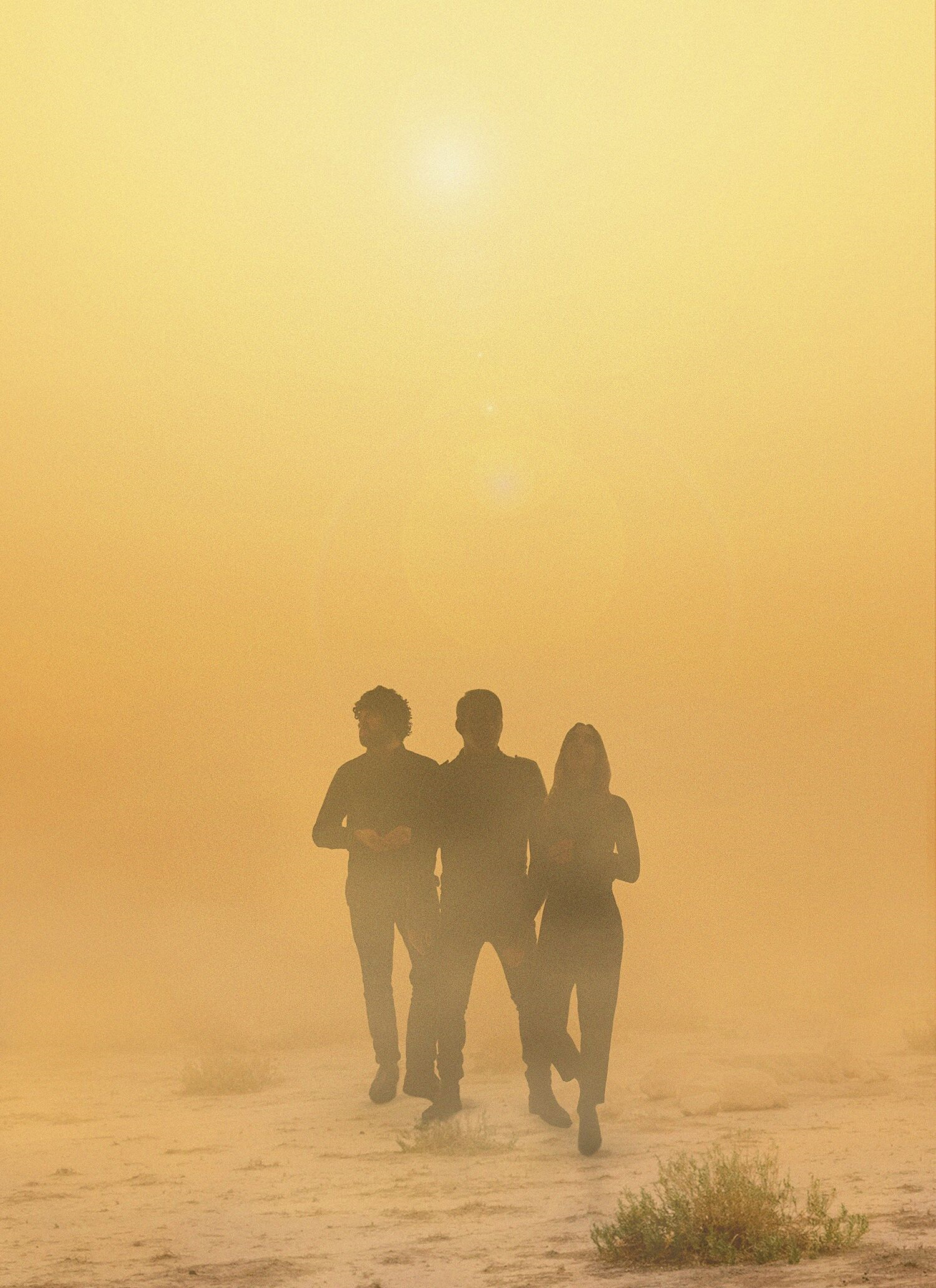 The nine tracks on Radiant Dawn meld raw analog hardware with Boeckner's distinctive voice to create an immersive, cinematic sound. Great tracks to start with include first single, Faithless,I Feel Emotion and Terminal Beach. Interspersed between the tracks are instrumental intertitles that amplify the album's 1970s sci-fi dystopian feel (sample Public Void and title track, The Radiant Dawn). For fans of Boeckner's catalogue, Radiant Dawn feels like the next logical step in the artist's two decade career, while maintaining a completely fresh energy. Radiant Dawn was written and recorded throughout 2018 and early 2019 in Montreal and Vancouver Island. Arcade Fire's Tim Kingsbury played bass and arranged Low Life, the album's closing track. The album was mixed by Wolf Parade's Arlen Thompson, as well as up and coming Montreal engineer Napster Vertigo (who also produced the album). The album was mastered by The Lodge's Emily Lazar (on the heels of her 2019 GRAMMY award win).
Watch 'Faithless' here
https://www.youtube.com/watch?v=LJV1N3ezE_0
OPERATORS ON TOUR:
May 28 - Chicago, IL- Lincoln Hall
May 29 - Minneapolis, MN - Turf Club
May 31 - Winnipeg, MB - Good Will
June 1 - Saskatoon, SK – Capitol
June 3 - Edmonton, AB - Starlite
June 4 - Calgary, AB - Commonwealth
June 6 - Victoria, BC - Upstairs
June 7 - Vancouver, BC - Fortune Sound Club
June 8 - Vancouver, BC - Fortune Sound Club
June 9 - Seattle, WA - Neumos
June 10 - Portland, OR - Doug Fir
June 12 - San Francisco, CA - Independent
June 13 - Los Angeles CA – Teragram Ballroom
June 14 - San Diego, CA - Casbah
June 15 - Phoenix, AZ - Valley Bar
This I did not know. The platinum-selling number 1 hit song, "Stay (I Missed You)" from the film Reality Bites, was the first number 1 single for an artist without a recording contract. She sure hasn't slept on that and her popularity continues to soar following a 2018 Grammy win, and "Reality Bites" 25th anniversary celebrations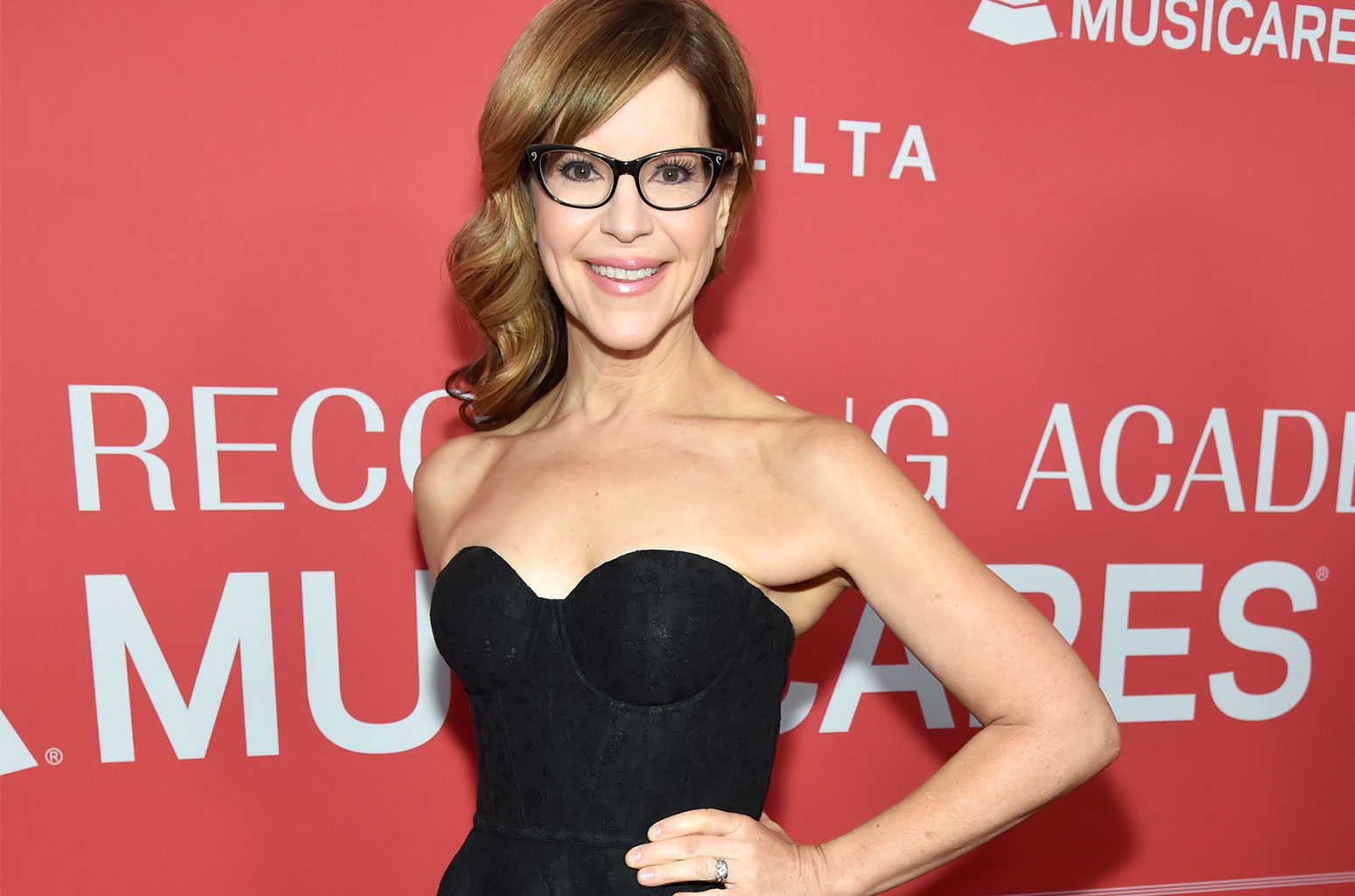 Fresh off her 2018 Grammy Award for her album Feel What U Feel and the release of Lullaby Girl, singer-songwriter Lisa Loeb will perform at the George Weston Recital Hall, Toronto Centre for the Arts, on May 17, 7PM.The show is one of a series she's performing as part of the inaugural Uptown International Children's Festival and has been changed to an evening show due to audience demand.  For the evening show, Loeb will perform the songs her older fans know and love, including her GenX anthem "Stay (I Missed You)" and other radio hits, fan favorites and requests (tweet requests to @LisaLoeb). 
The two shows on Sat May 18, 1PM & 3PM will remain specifically for children. 
Over the last three years, Lisa has released three children's albums that are exclusively available with Amazon.  In January 2018, her family friendly album, "Feel What U Feel," won the Grammy for Best Children's Album, along with rave reviews and The Parents Choice Award.   Among other shows, Lisa provides voice talent for the animated series "Creative Galaxy" and composes the original songs for the Emmy nominated, "If You Give a Mouse a Cookie" series.  Her songs from the series make up a soundtrack album that was released in June of 2018.
Jazz-pop artist Tia Brazda has made a move in a bold new direction reflecting her natural evolution as a songwriter and featuring lush arrangements and a more pop sound. Check it on current cookie Daydream on Fontana North). Taking her streak to 3 in a row, as with her two previous releases (Cabin Fever, Bandshell) the newbie also debuted at #1 on the iTunes Jazz chart. This album also saw the creation of "Un amour bohème," her first original tune sung in French.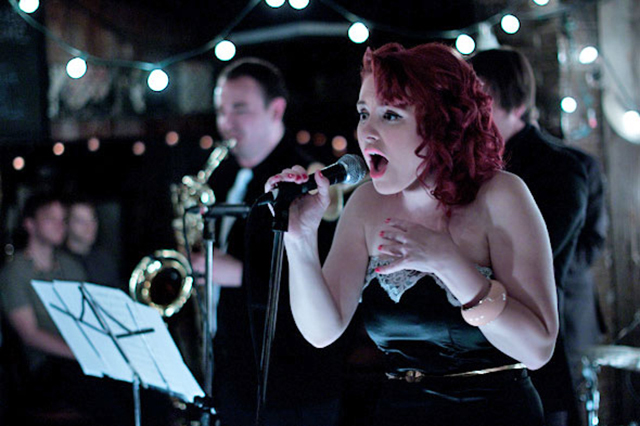 The album and single are available on Spotify, Apple Music/iTunes, Google Play, and wherever music is streamed or downloaded. The video can be viewed on YouTube. For more information please visit Tia's website.
On Daydream, Tia Brazda's seductive voice – cradled in a rich and varied atmosphere of strings, horns, and backing vocals – is in service of her positive outlook on various states of romance. Having studied French since middle school and having spent time in both Québec and France, Brazda decided to write a song in French – which led to a collaboration on the tango-infused chanson "Un amour bohème," with Québec-based songwriter Matt Lipscombe. It features acclaimed multi-instrumentalist Drew Jurecka (Jill Barber) on solo violin and bandoneon, drummer Larnell Lewis, (Grammy-winning jazz collective Snarky Puppy), and Marc Rogers on bass, with Adrian Farrugia on piano, (both JUNO-nominated artists). Accompanying this tale about young bohemian lovers in the big city, is a beautiful video, shot in Montreal, directed by Chris Graham, who also produced the song.
The Songwriters Association of Canada and The Royal Conservatory of Music present SongBird North: Where Writers Sing & Tell. Showdates Sat. May 17, doors open 7.30 The evening always draws a large crowd who appreciate great songs and this edition's special guest is 17 year old Allegra Jordyn who'll be debuting her current, all original EP, Possibilities.
The Temerty Theatre is on the 2nd floor of the TELUS Centre for Performance and Learning, Royal Conservatory of Music on Bloor Street West.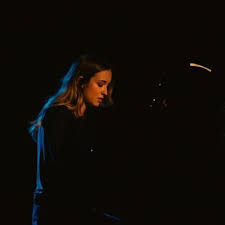 At this tender age, Allegra Jordyn already shows the ability to draw you into her world and let you feel her passion. Whether performing solo with her piano as accompaniment or the energy she brings to upbeat arrangements, Allegra's confidence and determination are infectious. She grew up listening to the greats like Lennon, Dylan, and Mitchell, Allegra adds her own pop sensibility to those classic sounds.  Her natural vocal talent and dedication to craft shine with melodic prowess and a powerful yet controlled timbre.  Aretha Franklin was once quoted as saying that she conceived of the piano and voice as one instrument.  Allegra's piano playing defines this principle as her work on the instrument could easily be taken for that of a seasoned side person.
Allegra has been confirmed to make a special appearance during the evening, joining an amazing line up of singer-songwriters: Jennie Thai, Stephen Stanley, Amanda Rheaume and host Blair Packham for this edition of SongBird North.
CMW picks Tribe Royal Friday 10th, 11 pm The Paddock,The Dirty Nil/Tokyo Police Club. Wed. May 8 Phoenix, Born Ruffians/ The Elwins May 11, The Phoenix, Arianna Mae May 11 3030 Dundas 10 pm, Casey MQ May 11 The Baby G, Midnight, Cloverdrive May 11 Cherry Cola's 1.00 AM, Danko Jones May 11 Horseshoe 11PM, The Mooks May 11 Monarch Tavern 12.00 AM  and finally, not a CMW show but def a must-see, Lizzo,May 16 at Danforth Music Hall.
Support live music – get out for CMW!